The Property Management Mastermind Conference
At the Property Management Mastermind Conference, Anequim attends as a company that was born out of a real pain point that most property management companies face because it was conceived to help our founders' own property management company. 
Today, Anequim is the leading virtual assistant partner for property management companies, providing highly skilled virtual assistants to property managers across the country. While Anequim has grown, so has our fondness for conferences like PMM Con, serving a vital need for the property management industry.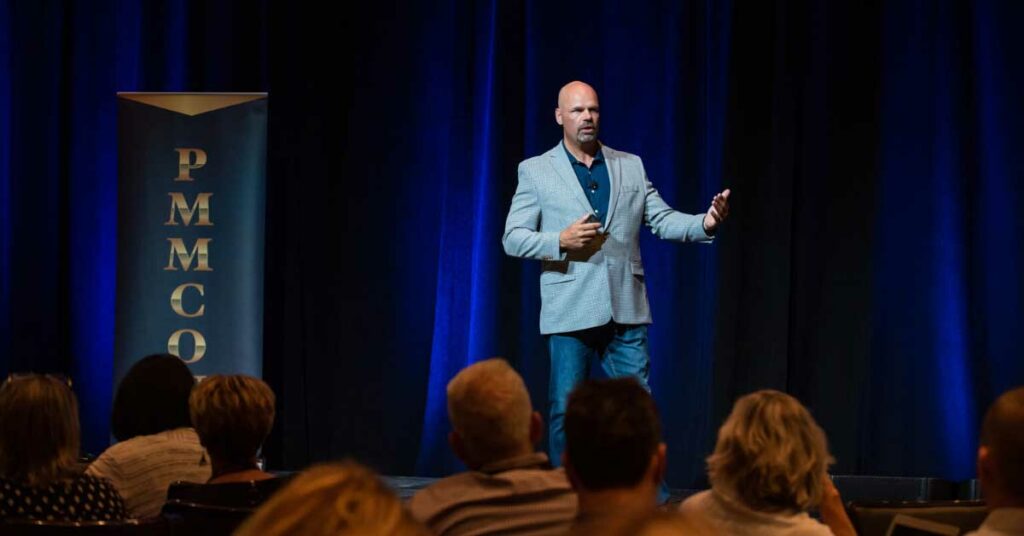 Why Attend the Property Management Mastermind Conference
Anequim has attended the Property Management Mastermind conference since its debut many years ago, and it has always been a rewarding experience to build relationships and network within the property management industry we know and love so much.
Every year we look forward to attending the conference and Gwenn Aspen's opportunities to speak, present, and join panel discussions to help other property managers learn and grow their companies.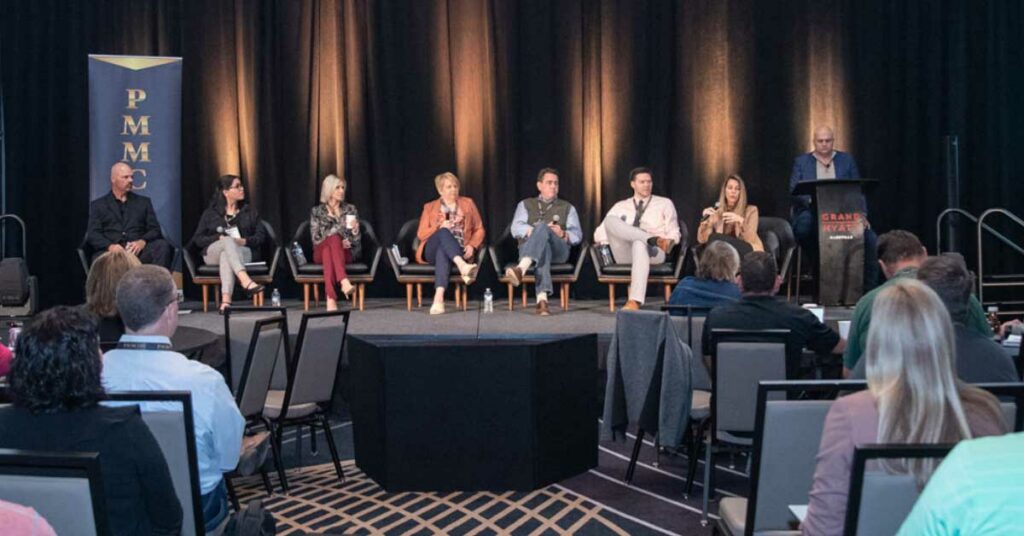 Property Management Mastermind
The conference focuses on building in the Mastermind Idea. Masterminds are not a new concept, but they are stronger today than ever before because of how effective they are at growing businesses.
This unique approach encourages small group interaction, which helps us learn better. We exchange ideas, share experiences, and find solutions together. A combination of big-name speakers and breakout sessions strikes the perfect balance of networking, education, and relationship-building for a strong and vibrant property management industry.
The mastermind concept truly unlocks our potential for success.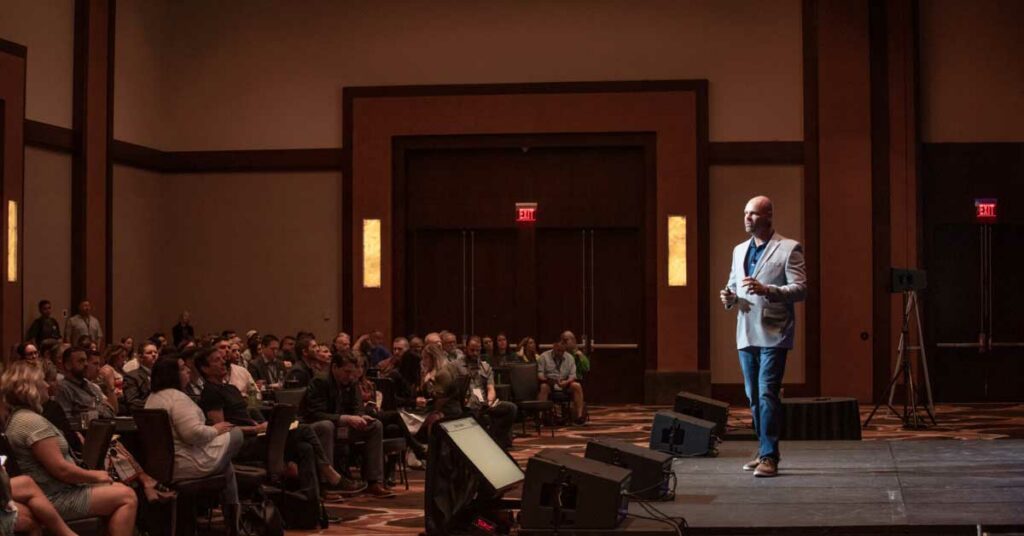 Conference Are Learning Opportunities
It doesn't matter which city PMM Con is held in; the opportunities for learning and growth are always apparent and obvious to attendees. Founded by Brad Larsen of RentWerx, PMM Con has evolved into one of the country's top-tier Property Management conferences year in and year out.
With a range of topics, from digital marketing to tenant management and legal updates, there's always something new and valuable to learn. Business owners are information seekers who naturally want to solve real-world problems.
Knowledge workers, as they're often referred to as, will always be in demand. In an industry like property management, where margins and markets are traditionally challenging just like many industries today, problem-solving becomes the pivotal decider between those property management companies that succeed and those that do not.
Opportunities like PMM Con are tremendous for entrepreneurs in the property management industry because they are centered on learning, growth, and networking among peers.
The conference format building ensures that attendees make the most of their time there.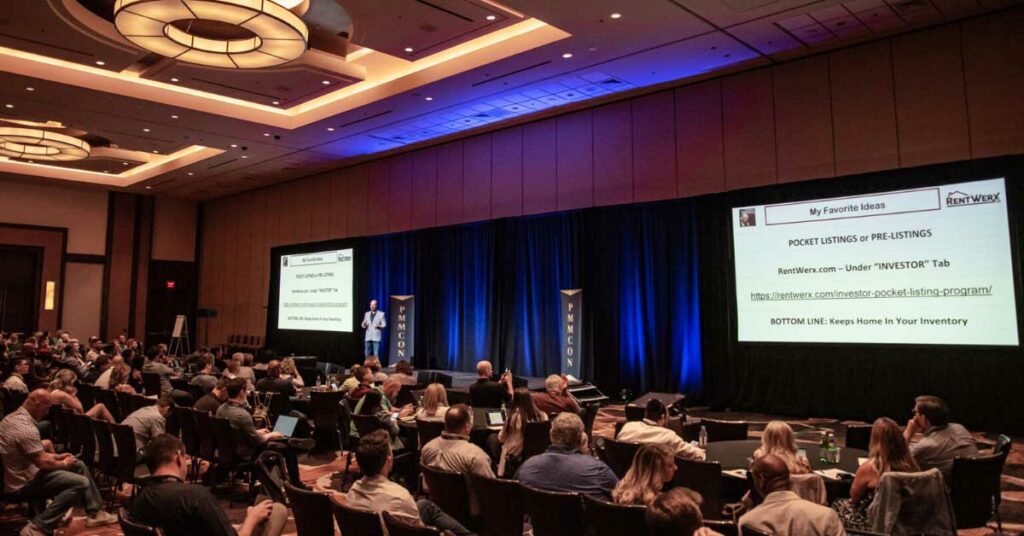 Connecting with Like-Minded Professionals
One of the most significant benefits of attending the Property Management Mastermind Conference is the small group interaction. Our founder and CEO, Gwenn Aspen, has had the privilege of both speaking as a keynote addresser and leading small group discussions and panels – both being high-value aspects of the PMM Conference.
These sessions provide a comfortable space for us to connect with other property management professionals. Call it a "safe space" for property management employees, leaders, owners, and team members to ask real questions, have real debates, and learn in very tangible ways.
Asking the right questions is the only way to get the answers business owners need to learn in order for them to build successful and profitable companies for the future. These small group interactions and breakout sessions are of a sizable value to attendees who leave the conference armed with everything they need to take their businesses to the next level.
It's amazing how much we learn from each other and the friendships we've made along the way.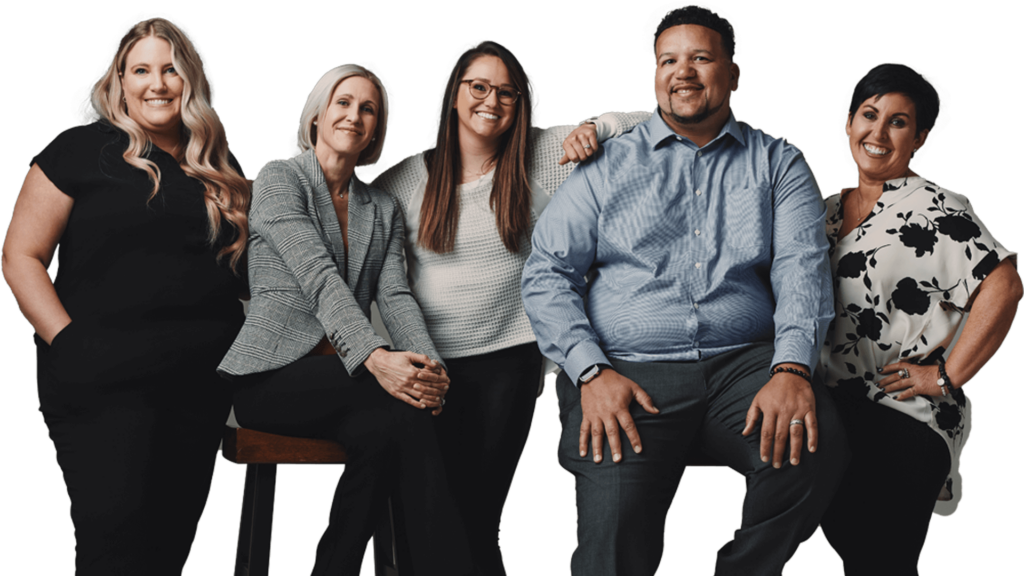 Property Management Mastermind: Learning from Industry Leaders
The mastermind concept brings industry leaders to share their knowledge and experiences with us. Masterminds are unique in the way that they bring together some of the top leaders, shakers, and movers in a given industry, and property management is no different.
These experts offer practical advice and insights that we can apply to our property management businesses. It's like having personal mentors guiding us toward success.
Hearing from, having discussions with, and collaborating alongside the titans of the property management industry is a truly rare experience that is alone worth the price of a ticket to attend. Learning directly from the most successful names in the property management industry is the opportunity for unprecedented individual, personal, and professional growth by all attendees.
PMM CON: A Memorable Experience
Each year, our team is filled with anticipation to discover where PMM Con will be held next. From Las Vegas, Nevada, to Nashville, Tennessee, the Property Management Mastermind Conference never disappoints in its latest home city.
Brad Larsen and his team at RentWerx will likely tell you that the birthplace of PMM CON is based in Texas, where he and his team are based out of, but the true home for the Property Management Mastermind Conference is in the hearts of each and every attendee.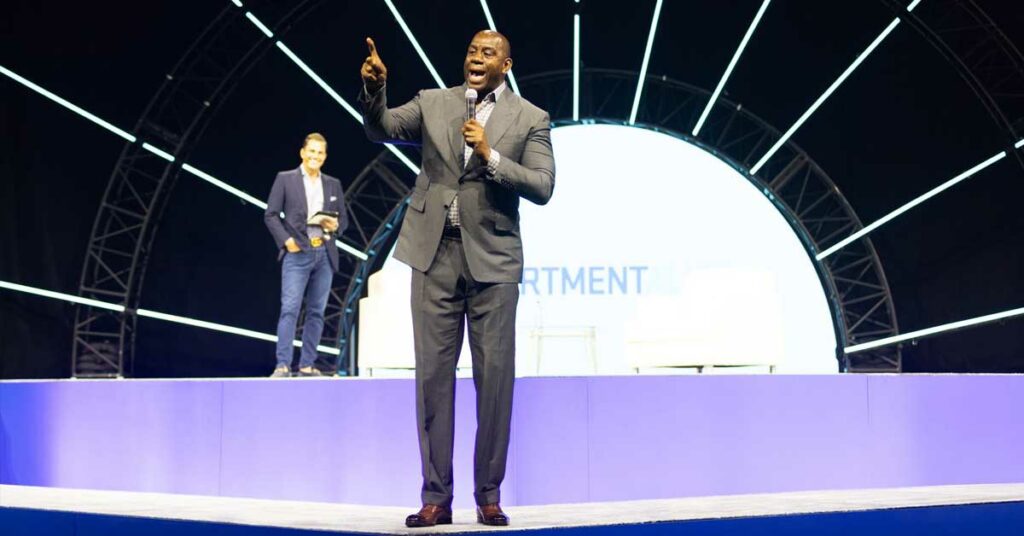 Property Management: Boosting Our Business
Attending the Property Management Mastermind Conference has helped us boost our businesses in many ways. We have built many relationships that last to this day and have had the opportunity to help so many other property management companies who are in desperate need of our highly skilled virtual assistants.
We've gained valuable knowledge, expanded our networks, and discovered new strategies for managing tenants and marketing our services. It's an investment that pays off year after year.
If you're in the property management industry, we highly recommend attending the Property Management Mastermind Conference. Whether you're a seasoned professional or just starting, there's so much to gain from the experience.
Don't miss the opportunity to learn, grow, and network with the best in the business.
To get even more amazing tips, tricks, and techniques for scaling up your business, check out The Bootstrappers Podcast! Get the free advice you need to turn your vision into reality.