The Role of Government in Boosting Manufactured Housing: Pilot Programs and Lending Streamlining
What is the role of the government in manufacturing housing? Manufactured housing presents a unique and accessible opportunity to address the housing affordability crisis in the United States.
Governmental entities, recognizing this potential, have introduced several pilot programs and lending reforms to bolster the manufactured housing sector.
Let's explore the role government plays in stimulating this crucial segment of the housing market.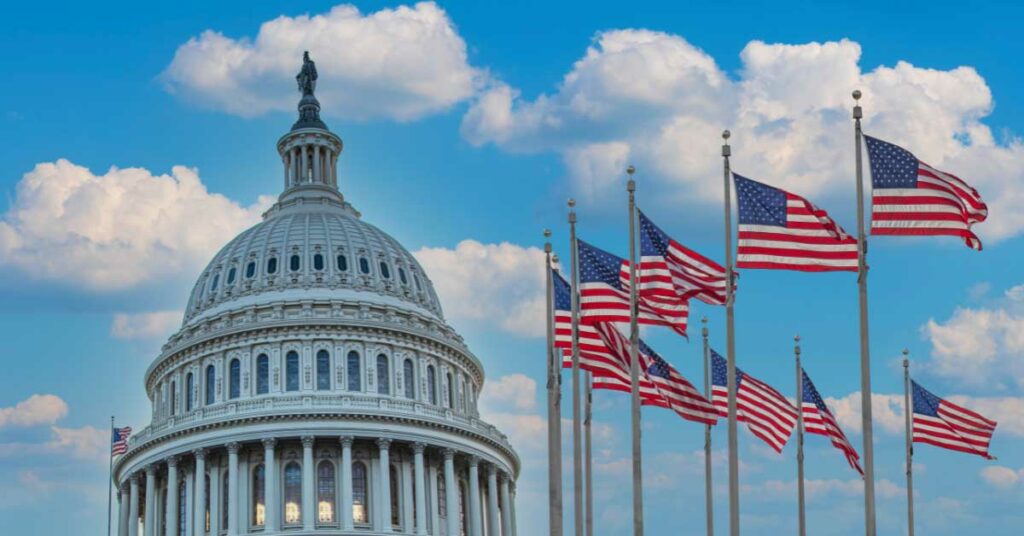 Why Government Involvement is Essential
Manufactured housing faces unique barriers not present in traditional real estate.
These include stigmas associated with quality, the dual nature of these homes (personal and real property), and financing challenges. Consequently, addressing these challenges often requires policy-level interventions and systemic changes that can only be enacted by governmental authorities.
Government Pilot Programs: Catalyzing Growth
Pilot programs at both state and federal levels have provided crucial support for the growth of manufactured housing. Here are a few examples
1. Next Step Network
With backing from the federal government, this program aims to transform the manufactured housing industry by promoting the development of energy-efficient, affordable homes. It connects potential homeowners with resources and education, creating a sustainable, affordable housing solution.
2. MH Advantage
Launched by Fannie Mae, this program provides flexible underwriting and competitive pricing for modern, high-quality manufactured homes that have features similar to traditional, site-built homes.
State-Level Initiatives
Numerous states, such as California with its Mobilehome Park Rehabilitation and Resident Ownership Program (MPRROP), are taking steps to promote the rehabilitation and preservation of manufactured housing.
Lending Reforms: Streamlining Financing
Equally important to the growth of manufactured housing is the simplification and accessibility of financing. Recent government-led efforts have focused on exactly that
1. Duty to Serve (DTS) Program
Enforced by the Federal Housing Finance Agency, this program compels Fannie Mae and Freddie Mac to support the manufactured housing sector, including both real property and chattel (personal property) loans. These efforts have resulted in increased liquidity, stability, and affordability in the housing market.
2. FHA Title I Loans
The Federal Housing Administration (FHA) insures loans made by private lenders to buyers of manufactured homes. By reducing the risk for lenders, the FHA promotes greater accessibility to financing for potential homeowners.
3. VA and USDA Loans
Both the Department of Veterans Affairs and the Department of Agriculture offer loan programs designed to help specific groups (veterans and rural residents, respectively) afford manufactured homes. Government backing makes these loans more appealing to lenders, thus increasing the accessibility of financing.
The Road Ahead
Despite these initiatives, there's still much work to be done to fully realize the potential of manufactured housing. Looking forward, some possible avenues for additional government support could include
Expanded Loan Programs
While existing loan programs have made significant strides, further expansion and diversity of these programs can widen access to manufactured homes.
Policy Reforms
Continued policy reforms can help address persistent barriers, such as the dual nature of manufactured homes and the stigma associated with them.
Consumer Education
Government-funded education programs can help dispel misconceptions about manufactured homes, increasing demand and driving growth in the sector.
Partnerships
Government entities can partner with manufacturers, lenders, and nonprofits to develop innovative solutions to existing challenges.
Final Thoughts
Through pilot programs and lending reforms, the government has played a critical role in boosting the manufactured housing sector. As owners of manufactured home communities, investors, and property management companies, we must continue to advocate for such initiatives and work in partnership with government entities to further streamline the process of acquiring and financing manufactured homes. The future of manufactured housing is promising, and with continued support, it can play a pivotal role in solving America's affordability crisis.
About the Author
Anequim is your strategic partner in the Manufactured Homes Community sector, providing skilled, bilingual virtual assistants that cater to MHC owners, investors, Property Managers, and Property Management companies.
With specialized services ranging from leasing calls to property maintenance coordination, accounting, and more, Anequim's comprehensive approach is uniquely designed to support the varied needs of the MHC industry. Their dedicated team expertly handles recruitment, learning and development, performance management, and creating tailored solutions that drive efficiency and success in your community.
Visit Anequim today to discover how their Remote Professionals can enhance your operations and investment in the Manufactured Homes Community.