Virtual Assistants For Manufactured Home Communities
Manufactured Home Communities (MHCs) represent a rapidly growing and essential segment of the housing market and are accelerating growth rapidly with virtual assistants.
Whether you're serving Land-Lease Communities, Resident-Owned Communities, or Luxury Communities, we understand the diverse landscape of MHCs and are committed to tailoring our services to meet your individual needs.
At Anequim, we specialize in connecting you with top-tier remote professionals who can take on the demanding administrative tasks of managing and investing in MHCs so you can focus on what really matters.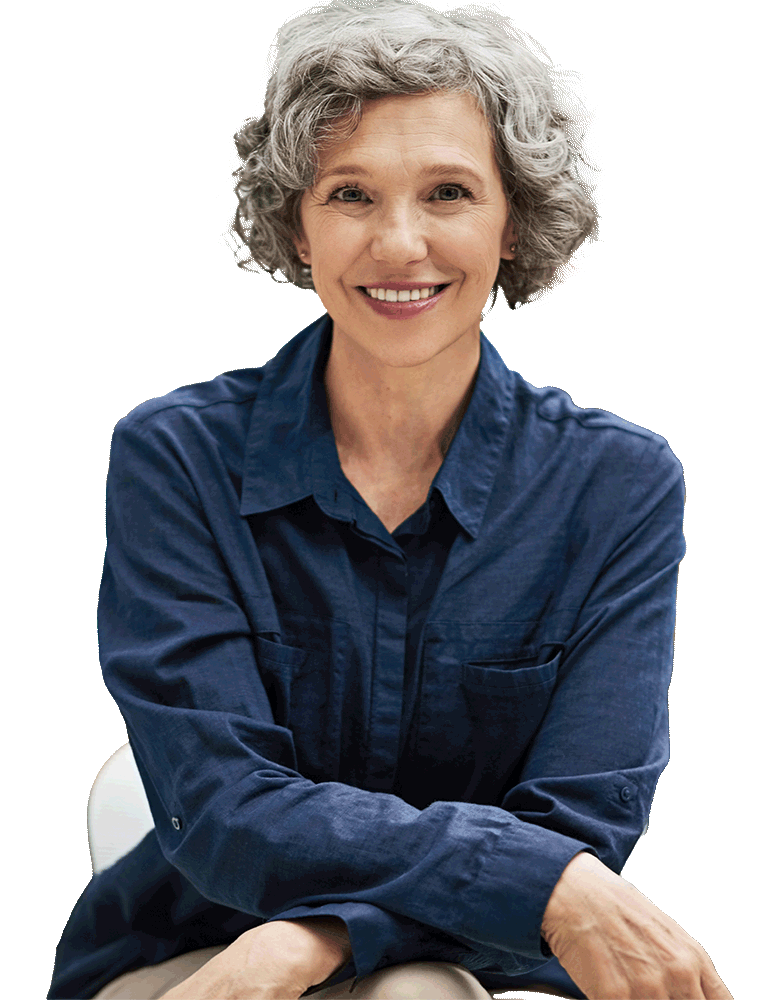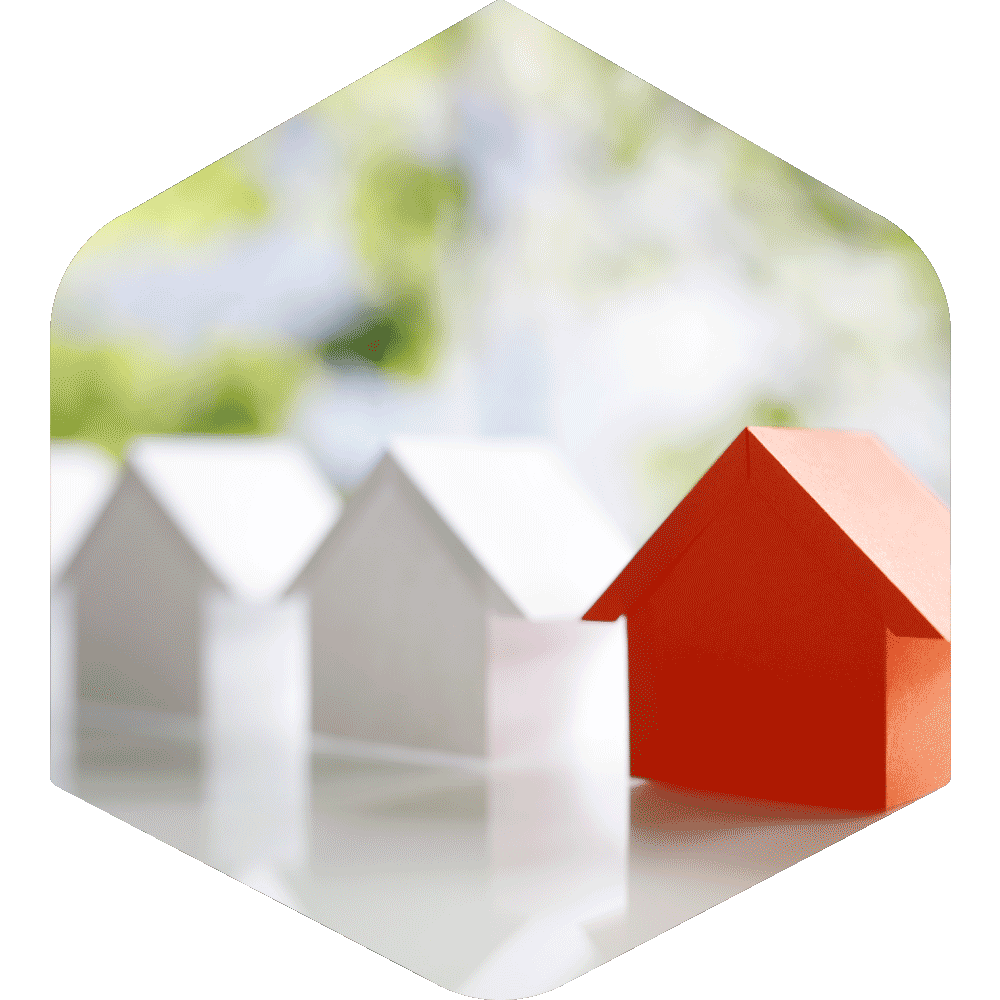 Building Thriving Manufactured Home Communities
If you want to elevate your operation and enhance efficiency, Anequim's Administrative Remote Professionals are here to support your goals in your Manufactured Home Communities.
Together, we can redefine success in this vibrant and vital sector.
Administrative Remote Professionals for Manufactured Home Communities
Managing Manufactured Home Communities presents unique administrative challenges. The broad range of responsibilities can be overwhelming, especially when handling multiple types of communities.
Anequim's Administrative Virtual Assistants are here to streamline these complex tasks, offering specialized support tailored to your MHC:
Answering inquiries and finding solutions specific to MHC residents and property owners.
Managing escalated customer service issues within various types of MHCs.
Handling leasing calls and lease questions, ensuring compliance with the specific regulations of manufactured homes.
Coordinating home viewing appointments, aligning with your MHC policies.
Executing move-in, move-out or maintenance surveys, reflecting the unique aspects of manufactured homes.
Managing accounts and performing bookkeeping tasks with a keen understanding of MHC finances.
Scheduling appointments and maintaining calendars for community events, meetings, and property viewings.
Creating and maintaining filing systems that cater to MHC regulations and requirements.
Preparing communications and documenting processes specific to MHC management and operations.
With the help of Anequim's dedicated remote professionals, you can confidently navigate the diverse landscape of MHCs, allowing you to focus on enhancing the quality of living and ensuring satisfaction for your residents.
Remote Professionals Help You With Administrative Tasks
Managing your Manufactured Home Community involves many administrative tasks that can often divert attention from the core mission of providing quality housing and fostering community engagement.
Whether you oversee a Lease-Land Community, a Resident-Owned Community, or anything in between, Anequim's Remote Professionals are well-equipped to take on these unique responsibilities, giving you the freedom to concentrate on growth and resident satisfaction.
How Remote Assistants Help Your Business
Through a partnership with Anequim, your MHC can thrive without getting bogged down by administrative burdens. Our remote professionals will seamlessly integrate with your existing team, serving your community with diligence, expertise, and a deep understanding of the manufactured home landscape.
Personalized Support
We understand that no two MHCs are the same. Our virtual assistants will tailor their approach to your specific community type, offering personalized solutions for leasing, maintenance, owner inquiries, and more.
Expert Handling of MHC-Specific Tasks
From scheduling home viewings to managing lease questions or emergency maintenance requests, Anequim's remote professionals are trained in the intricacies of manufactured home management.
Efficient and Cost-Effective
By delegating administrative tasks to Anequim's virtual assistants, you can reduce labor costs and focus on implementing strategies that enhance the living experience in your community.
Building Community Relationships
Allow your on-site team to invest more time in relationship-building with residents and property owners while we handle the paperwork, scheduling, and coordination.
Tailoring Remote Teams to Your Unique Needs
In the fast-paced and unique environment of Manufactured Home Communities, seamless collaboration and expert support are vital. At Anequim, we have crafted a remote team structure that ensures not only efficiency but also an in-depth understanding of the MHC landscape.
Anequim's approach to remote team management in the MHC sector is not just about offloading tasks; it's about creating a partnership that amplifies your community's success.
We become part of your team, offering specialized assistance that lets you focus on what truly matters: nurturing your community and enhancing the lives of your residents.
Anequim's recruitment process is tailored to the MHC sector. We hire remote professionals with experience and a nuanced understanding of your industry's demands.
Recruitment and Onboarding with Specialized Selection
Robust Onboarding
Our customized onboarding program integrates your remote professionals quickly, aligning them with your community's specific needs and expectations.
Learning and Development with Targeted Training
We provide initial and ongoing training on MHC-specific tasks, such as handling leasing calls, owner inquiries, and emergency maintenance requests.
Continuous Growth
Regular check-ins, virtual team-building events, and gap analyses ensure continuous development and retention, strengthening your remote team's connection to the MHC sector.
Performance and Compensation Management
Comprehensive Support
From feedback and coaching to annual reviews and compensation guidance, Anequim maintains an unwavering commitment to both you and your remote professionals.
Integration with MHC Operations for Seamless Collaboration
Our remote professionals act as an extension of your on-site team, navigating the intricacies of the MHC world with finesse.
365/24/7 Availability
Whether it's handling tenant applications or dispatching service orders for manufactured homes, Anequim is there to support your community around the clock.
Optimize Your Operations: The Anequim Edge
In the complex and community-centered world of Manufactured Home Communities, financial flexibility, operational efficiency, rapid staffing, and resident satisfaction are paramount.
Anequim offers tailored solutions designed to elevate your MHC management.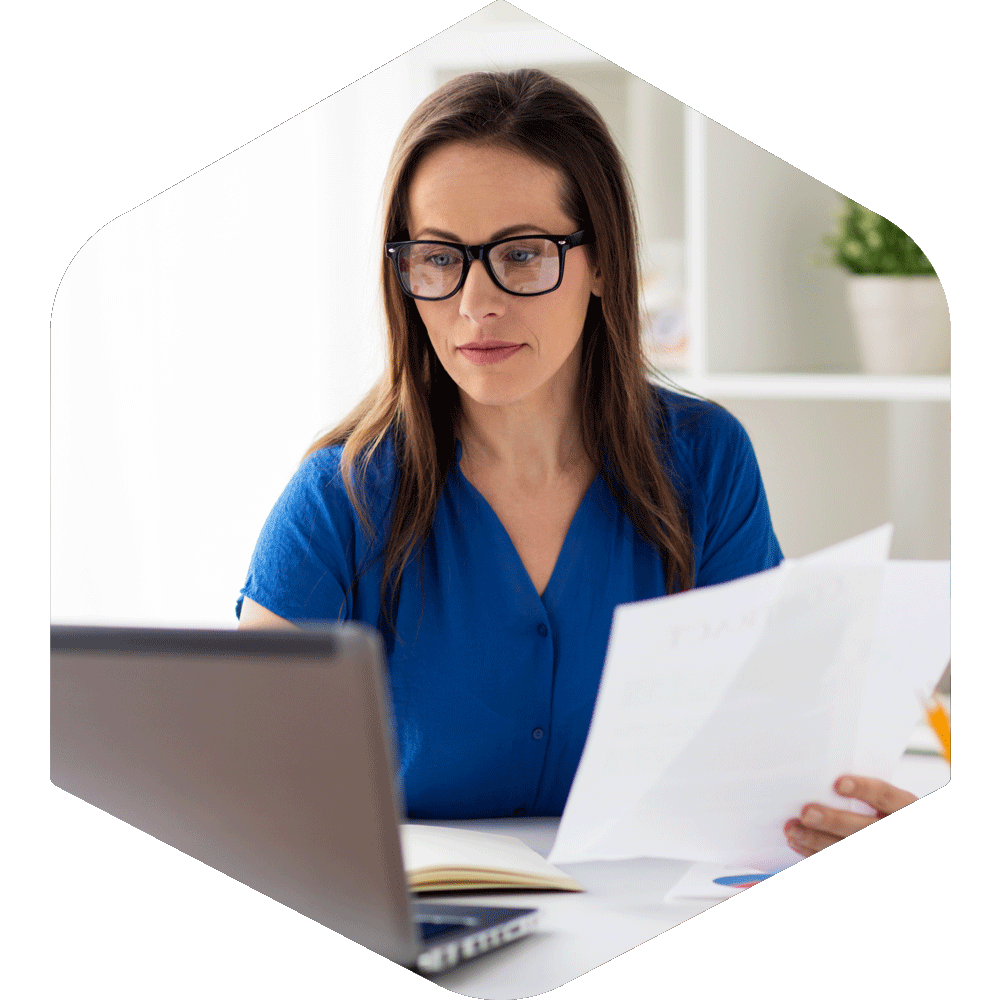 How Can Anequim Help Your Manufactured Home Community Business?
Reduce Payroll

Strategic Savings: Anequim's remote professionals can cut your payroll costs by up to 60%. These savings can be funneled into enhancing other essential areas of your community.
Flexible Growth: Lower payroll costs enable more agile investment in your MHC, fostering growth and innovation in alignment with your community's unique needs.
Improve Efficiency
Robust Onboarding: Anequim's in-depth onboarding ensures immediate alignment with MHC-specific operations, enabling a smooth and efficient workflow.
Ongoing Excellence: Continuous training and support tailored to the MHC sector ensure your remote professionals stay at the forefront of industry best practices.
Hire Fast
Rapid Recruitment: Find the right fit for your MHC in as little as 2 weeks through Anequim's network of highly qualified professionals.
Specialized Support: Our remote professionals are ready to assist with leasing, maintenance, owner inquiries, and more, integrating seamlessly into your MHC's unique environment.
Enhance Resident Satisfaction
Community-Centered Service: Anequim's remote professionals are trained in handling MHC-specific tasks, ensuring consistent quality that resonates with residents.
Responsive Care: From emergency maintenance to administrative efficiency, our team is aligned with the pulse of your community, providing attentive and personalized service.
Anequim Administrative Virtual Assistants
Anequim's tailored approach to MHC management isn't just about reducing costs and increasing efficiency; it's about building a partnership that enhances every aspect of your community.
We stand by you, offering specialized support that empowers you to focus on what truly matters: Nurturing Your Community and Elevating the Manufactured Home Experience
Embrace the Anequim Edge and Take Your MHC Operations to New Heights.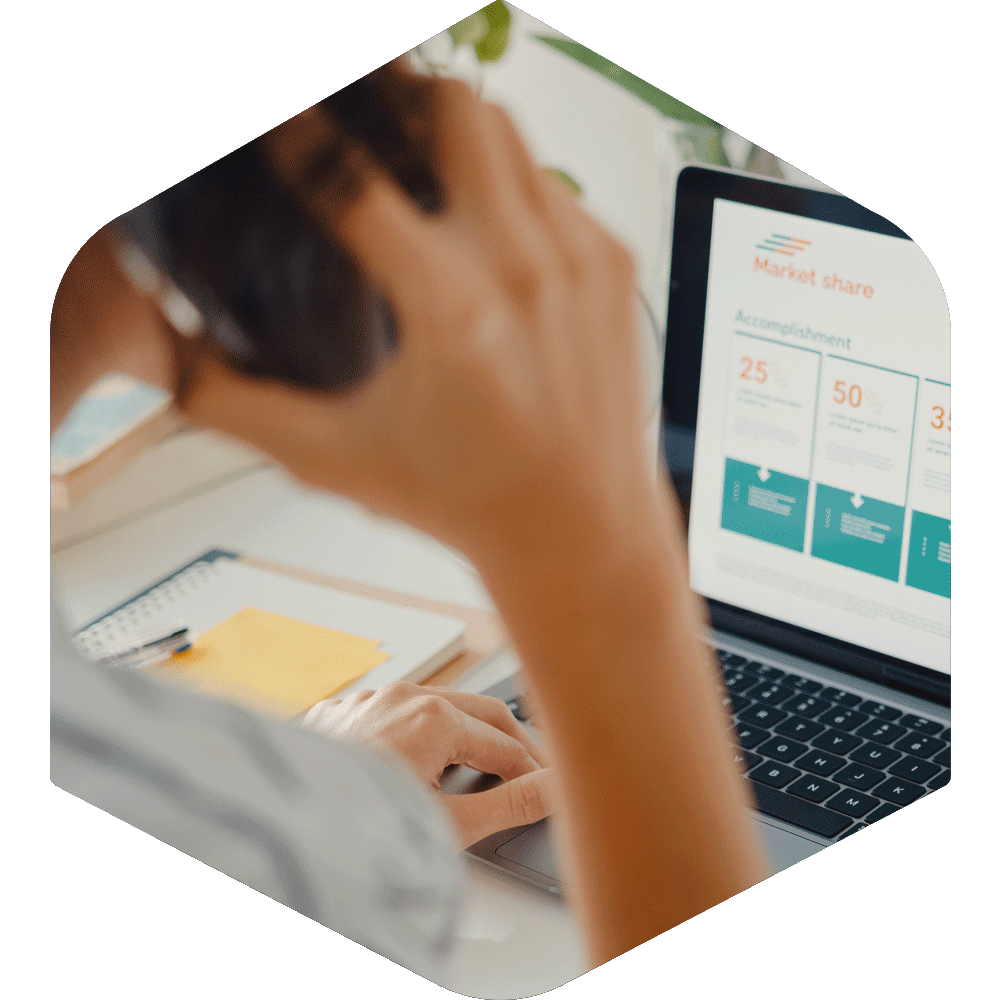 Frequently Asked Questions About Manufactured Home Communities
Manufactured home communities are residential areas specifically designed and developed to accommodate manufactured or mobile homes.
Manufactured home property management involves overseeing and maintaining the operations of a community or park that houses manufactured homes.
Yes! There are companies that specialize in managing these types of home communities; like Anequim, we oversee the smooth functioning of amenities, rent collection, and addressing any issues or concerns raised by residents.
To ensure the proper management of your community, you need to provide quality service, rent collection, address any issues or concerns raised by residents, and make a safe space for your community.
Investing in manufactured homes can be a good idea as they offer potential for rental income, affordable housing options, and potential appreciation in value.
Yes, you can buy a manufactured home as an investment property and generate rental income or profit from potential appreciation in value.
To find the best-manufactured home property management company, consider researching online, reading reviews, checking their experience in the industry, and requesting recommendations from trusted sources. Here are our testimonies of success.


Central to our offerings are our adept remote professionals, trained specifically for tasks pivotal to MHCs, such as leasing calls and property maintenance coordination. We empower MHCs to navigate the digital era efficiently, underpinned by our specialized virtual assistant solutions.
Our exhaustive recruitment process stands as a testament to our commitment to excellence. We ensure each MHC finds a skilled, cultural, and operational fit in their remote assistant. Our focus on continued learning and development ensures our remote professionals stay ahead of the curve.

By intertwining deep industry insights, rigorous training, and a culture of growth, we are invested in your MHC's administrative and operational journey.
At Anequim, our remote professionals are well-versed in these industry regulations and standard practices, which is why it is a cornerstone of our training program.

From local zoning laws to tenant relationships, our professionals are schooled in the various facets of MHC regulations, ensuring they bring administrative support and industry-specific knowledge to support your MHC business.
Our training framework at Anequim is tailored, extensive, and specific to MHC. We recognize the unique challenges and intricacies of managing manufactured home communities, and our training reflects this specificity.
Integration is key to the success of our partnership. At Anequim, we've honed an onboarding process emphasizing seamless integration into your existing MHC team.

The process begins with an in-depth understanding of your specific needs, challenges, and team dynamics. This ensures that the assigned remote professional aligns not just in terms of skills but also culturally and operationally with your community.
Transitioning should never disrupt your operations. Keeping this in mind, Anequim has designed an onboarding process that is both efficient and considerate of your existing workflows.

We prioritize understanding your current processes, tools, and communication channels. This allows our remote professionals to step in with minimal friction. Our onboarding process is tested and proven so your MHC operations never skip a beat.
Anequim's pricing structure is transparent, competitive, and value-driven. We understand that cost considerations are crucial for MHCs, and we aim to deliver optimal value for your investment.

Our costing is based on various factors, including the skill level of the remote professional, the nature of tasks, and the duration of engagement to offer both affordability and quality. Partnering with Anequim ensures financial clarity and fairness.
Anequim is fully equipped and experienced to cater to various sub-sectors within the MHC landscape, be it Land-Lease Communities or Luxury Communities. Our remote professionals undergo sector-specific training modules to understand the distinct needs of different MHC types.
Our resolution strategy merges proactivity, transparency, and a commitment to maintaining the partnership's integrity. We strive to ensure that any hiccup is resolved in a manner that strengthens our collaboration further.
Anequim's services operate under structured contracts to ensure clarity and mutual understanding. These contracts outline the terms of engagement, expectations, and commitments from both parties.

The terms and commitment levels vary based on the specific needs and preferences of the MHCs. We offer flexible arrangements, from short-term contracts for specific projects to long-term engagements for sustained collaboration.
We leverage state-of-the-art communication platforms, scheduling regular check-ins, updates, and review meetings. Combining technology with a culture of open dialogue, Anequim ensures that communication flows smoothly, tasks are updated in real-time, and any feedback is promptly addressed.
Absolutely, Anequim recognizes the diverse and sometimes expansive needs of MHCs. Whether you need one professional for specific tasks or a team to manage broader operations, Anequim can accommodate you. We'll ensure that as your MHC grows or your needs evolve, Anequim can seamlessly adjust to provide the support you need.
Anequim does offer a trial or pilot phase for MHCs. This approach ensures our services align with your expectations before committing to a full-fledged partnership.

During the trial phase, MHCs can experience our services, gauge the expertise of our remote professionals, and assess the overall fit. Regular feedback throughout this process allows for quick and seamless adjustments.
Recognizing the sensitive nature of MHC-specific data, we've instituted robust measures to safeguard it. We employ cutting-edge encryption technologies, multi-factor authentication, and stringent access controls to ensure data remains uncompromised. Our remote professionals undergo thorough training on data ethics and security protocols, ensuring they adhere to best practices.
Anequim prides itself on its highly skilled remote professionals, each with varied skill sets and expertise. We thoroughly assess the specific needs of the MHC to pair them with professionals who not only match skill requirements but also align with the company's ethos and operational style.

Our vetting process is driven by the goal of creating optimal and efficient working relationships.
Recognizing the cyclical nature of many industries, including MHCs, we've structured our services to be adaptable and responsive. During peak seasons or high-demand periods, our remote professionals can ramp up their availability, ensuring that MHC operations run seamlessly.

We can also allocate additional resources or expertise as requested to ensure no job is left undone.
While they have standard working hours, provisions are in place for on-demand availability, especially during critical times.

MHCs can discuss and outline preferred schedules during onboarding, ensuring alignment immediately. For emergency requirements or special projects, remote professionals can adjust their timings to meet demands.
We use modern tracking tools and systems to gauge the efficiency and effectiveness of our remote professionals. Periodic reviews are conducted, allowing MHCs to share feedback and insights directly.

These sessions are important for us to make pivots, where needed, and update training, improve processes, or By continually gauging and refining our services, we ensure that MHCs consistently receive unparalleled support.
Hire Your Remote Professional
Are you ready to scale your business, improve efficiency, and reduce costs?
Stay Up On The Latest in Manufactured Home Communities With Anequim Articles
Communal Amenities A significant advantage of living in a manufactured home community is the array of communal amenities that promote connections among residents. These amenities might include parks, swimming pools, fitness centers, and clubhouses. These spaces provide residents with the opportunity to meet and interact. They facilitate engagements that would not have been possible within…